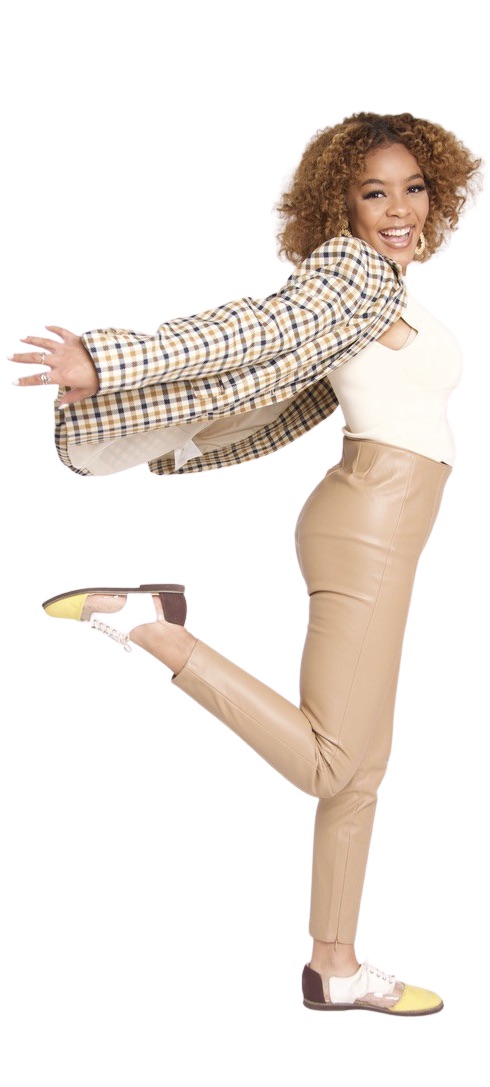 Meet the BOSS!
Hannah Niara Selders is a student at Hampton University, studying Business in the 5-year MBA Program and serving as a violinist in the Hampton University Orchestra.  She is the namesake for Hannah Niara Designs, and owner of EsiNiara (c), a homemade accessory and apparel company designed to inspire other young artists to "Create Something."  She launched her online business at the age of 14, she was featured as a Young Girl Boss in a national magazine at 16, and at the young age of 17, she showcased her work as a designer in her first public fashion show.  Hannah successfully markets and sells her personal designs and creations at local and national arts shows, private and community events, and through her online store.
In addition to full-time college student, artist, and business owner, Hannah is an accomplished violinist with over 16 years of experience.  She first began playing the violin at age two, and last year she performed on the world-renowned Perelman Stage at Carnegie Hall in New York City.  She has studied music under the tutelage of some of the country's most notable violin instructors, including Lucinda Ali-Landing of Chicago, Ron Neal of The Dallas Chamber Orchestra, Adrian DeCosta of the Fort Worth Symphony, and Jerry Bracey of Hampton University.  She's a former student of the Booker T. Washington High School for the Performing and Visual Arts in Dallas, the Hyde Park Suzuki Institute in Chicago, the International Music Conservatory in Plano, the Greater Dallas Youth Orchestra, and Dallas Symphony Orchestra's Young Strings.
Hannah has received numerous awards and honors, for music, business, academics, and community service, including 1st place winner in the 2017 Dallas Black MBA Association Leaders of Tomorrow Student Business Pitch Competition, 1st place winner in the 2017 and 2018 Captial One KidPreneur Youth Business Pitch Competitions, 1st Place winner in the Spark/Neiman Marcus Creativity Showcase Competition, BossMann Magazine's 2018 Young Boss Feature, Emmitt Smith's Team 22, 2018 Vivien Coe Richards Leadership Award recipient, 2019 Rotary Youth Leadership Award recipient, 2019 NAACP Juanita Craft Award recipient, 2020 Legacy of Service to Youth Award recipient, 2021 Hampton University Alumni Scholarship recipient, 2021 Dr. Hightower Youth Excellence Award, 2021 Toyota/PUSH EXCEL Fellow, and several all-city and all-region orchestra awards and qualifications.  She held a seat on the Youth Execuive Board of Spark Dallas, and she was crowned 2019-2020 Miss Top Teen of America.
Due to an international pandemic, Hannah missed the opportunity to experience high school graduation an on-campus freshman year at Hampton.  Instead, she worked virtually and diligently from her bedroom, committed to school, and internship, and community service.  During the pandemic shutdown, she committed over 200 hours to a local school, community center, and food pantry in her South Dallas neighborhood.  She delivered food pantry meals to the homes of senior citizen residents, planned programming for early childhood students, and assisted residents to the election polls.
Although Hannah has not yet settled on a career path, she knows she wants to make business, fashion, and music major parts of her life's journey and success, and eventually launch a non-profit youth makerspace for young artists in the South Dallas community.
Becoming Hannah Niara
(in her own words)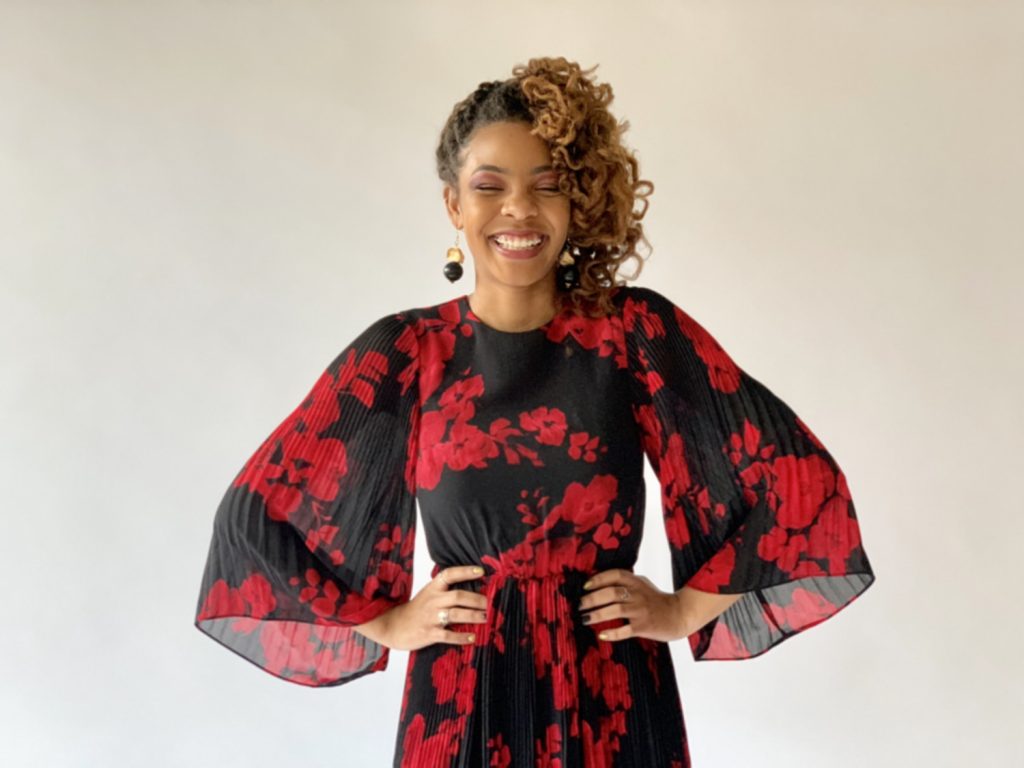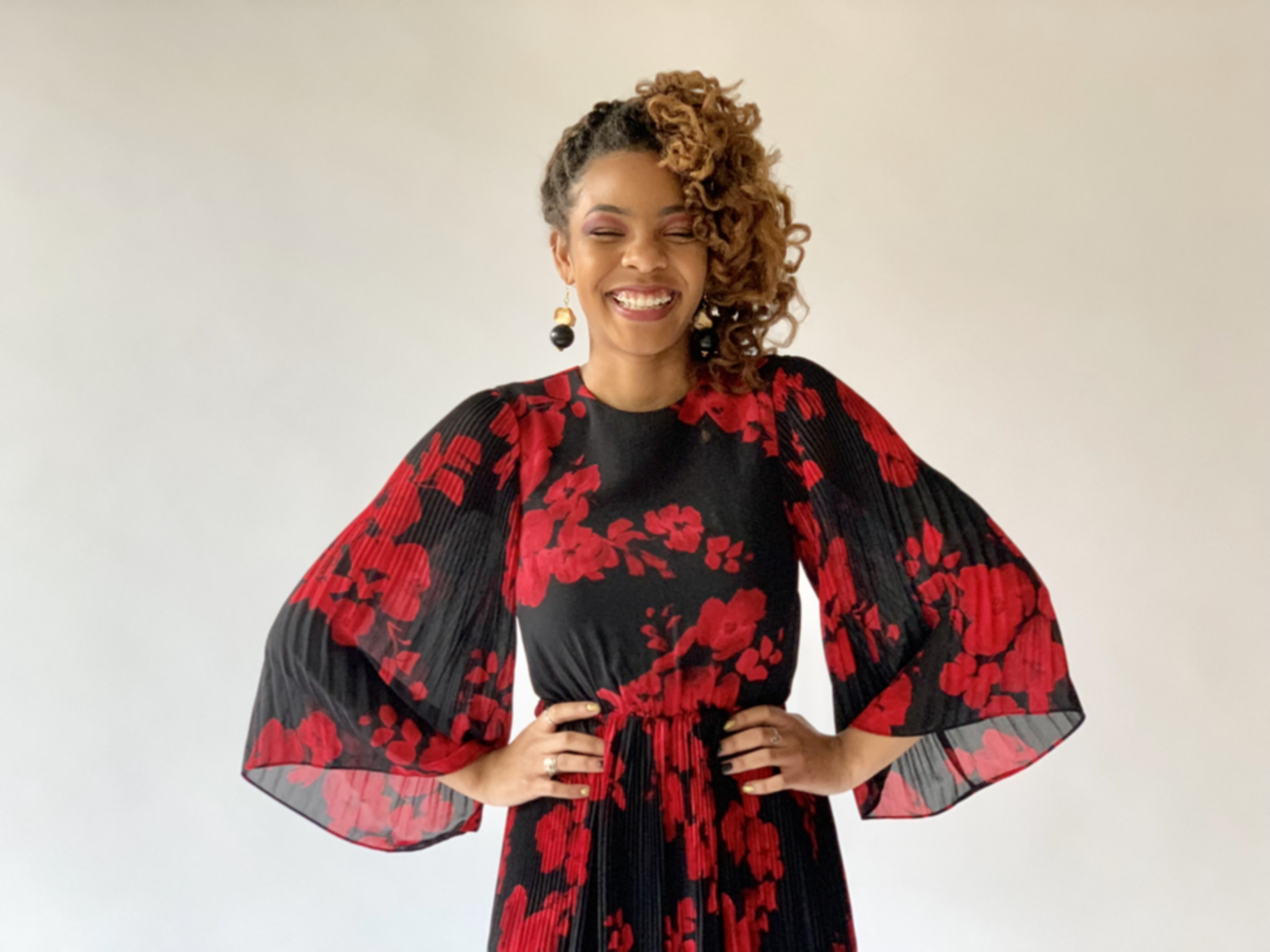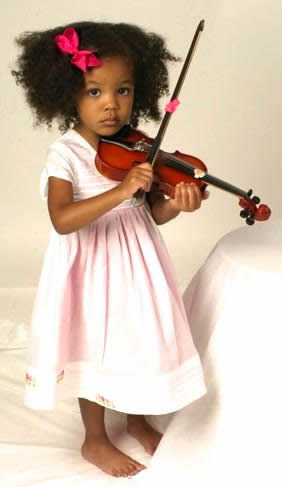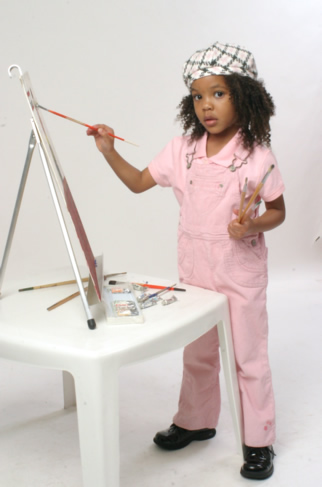 My parents say they've always known I embodied the spirit of an artisan because even as a little girl I was creative and possessed the ability to repurpose many things the rest of my family considered garbage.  I landed my first modeling gig at a year old, and started playing the violin a year later.  When I was four-years-old I built a dollhouse using old shoeboxes and masking tape, which prompted my parents to enroll me in private art classes. 
By the time I reached kindergarten, I'd taught myself to sew by hand, and I began to make clothes for my dolls and hair bows for my friends and myself.  In second grade, several of my art pieces were chosen for feature in a local art show, and the following year, I sold my first painting!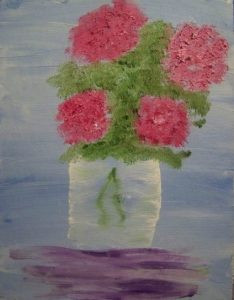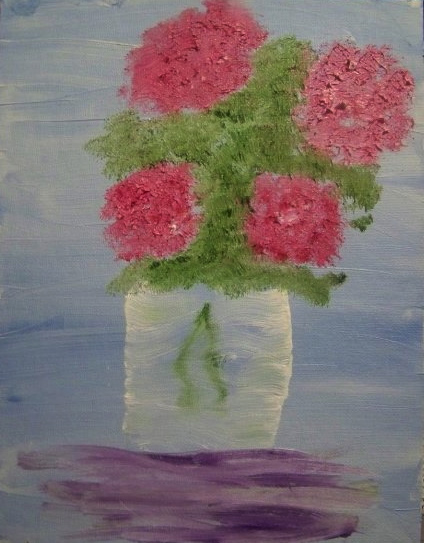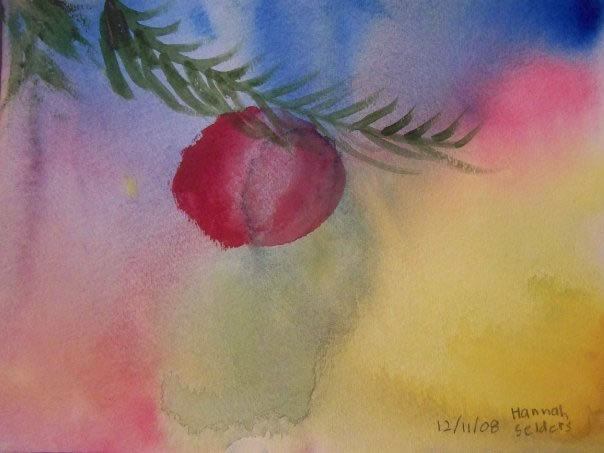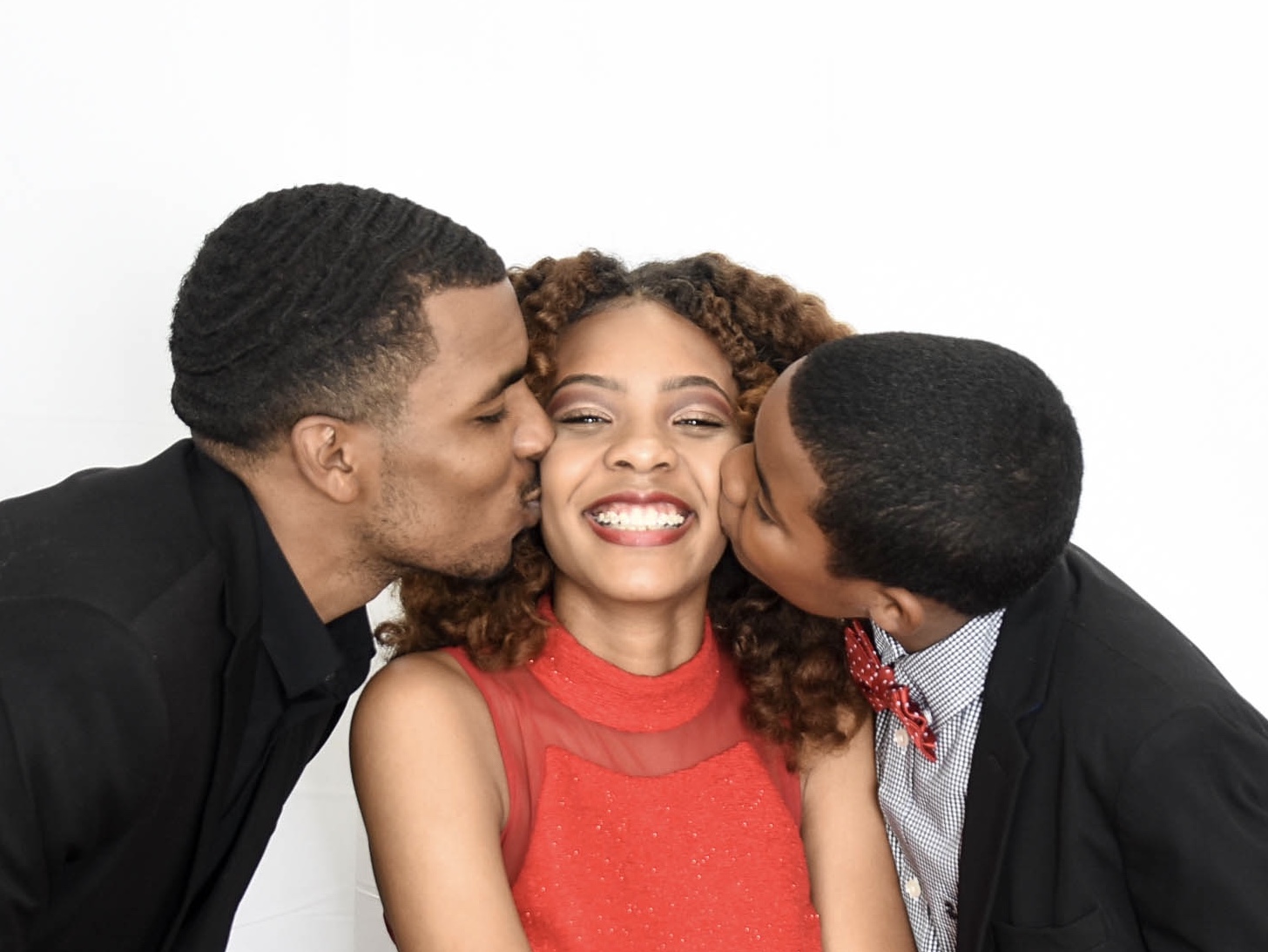 Although I believed I was a really talented artist, there was a part of me that didn't quite believe being good at creating things was, "good enough."  As the only girl, right in the middle of two very left-brained brothers, I often compared myself to them, concluding they were smart and I was not.  They liked books and science; I liked glitter and shiny shoes.  
By the time I reached fourth grade, my mom noticed my interest in school was beginning to decline.  Although my grades were well above average, it took me longer to get things done, and I stressed over schoolwork and homework.  In fifth grade, after a series of assessments and evaluations, we discovered I had a learning difference.  My mom, an elementary teacher, and my dad, a clinical psychologist, were very experienced in working with children with various differences, and they joined my teachers to help me develop the tools necessary for greater success in school, and greater confidence in my talents and intellect.  My daddy convinced me that DIFFERENT DOES NOT MEAN DEFICIENT, and I will always carry those words close to my heart.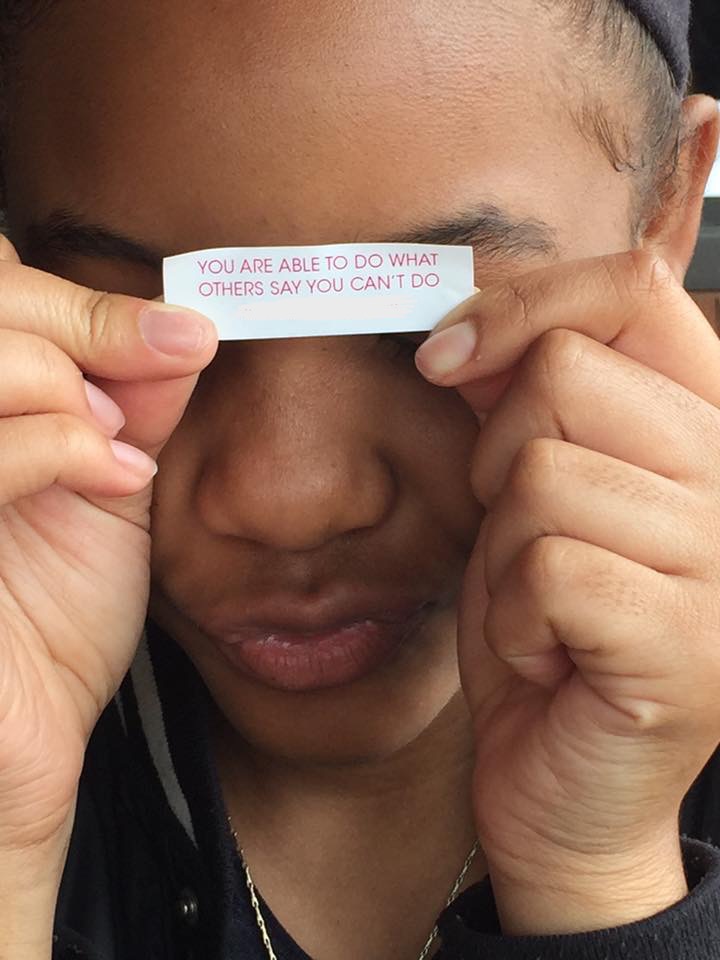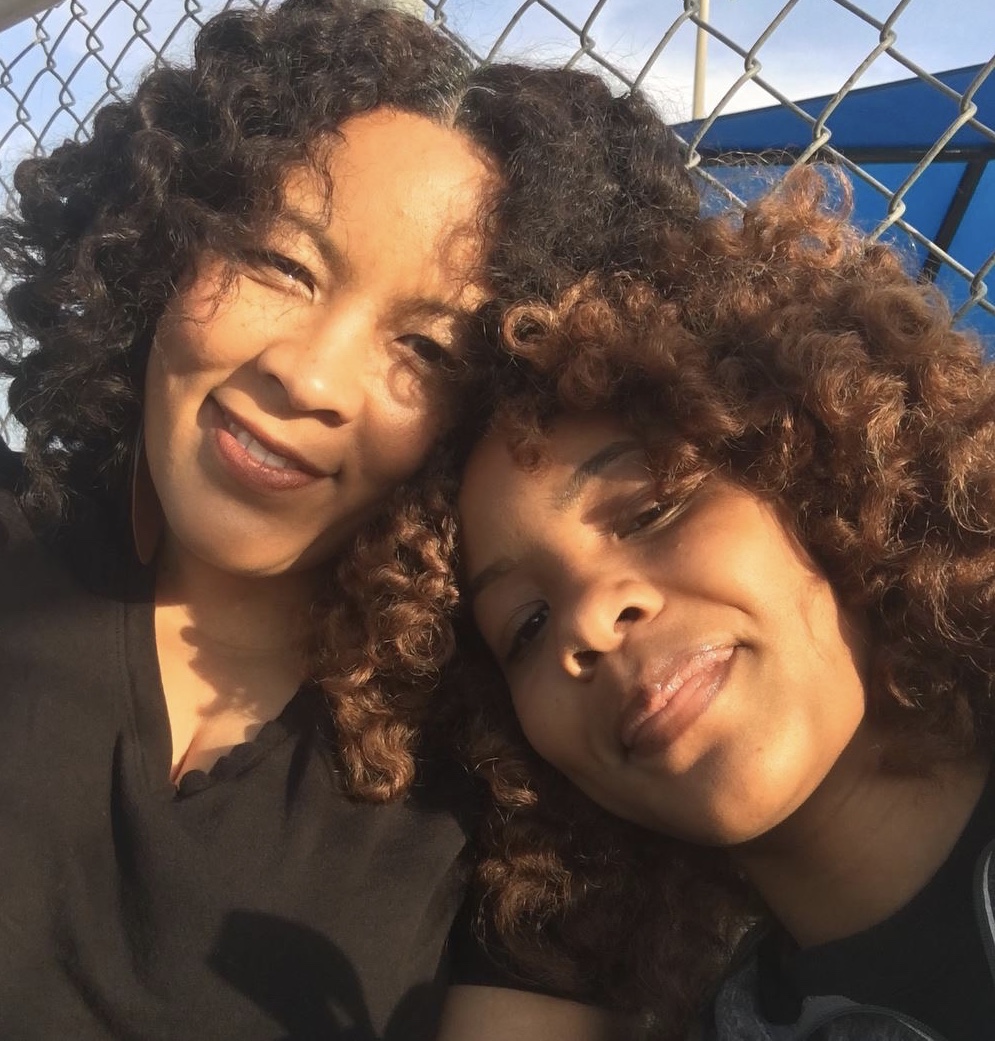 I'd attended academically accelerated private schools for most of my life, and by the time I reached junior high, my parents noticed I was nearing burn out.  One day, after a long day of school, and a long evening of homework, my mom asked me my thoughts about the possibility of "unschooling" for the remainder of middle school. I had no idea what that meant, but I knew the prefix –un meant not, and putting it in front of the word school had to be a GOOD THING!  My mom went on to explain it was a type of homeschooling in which nothing looked or felt like school because students learned through exploration, and with that, I was sold!
During my experience as an unschooler, I was given the freedom to create everyday.  Math consisted of measurement and sewing, Science was cooking, and my first Writing assignment from my dad was to write a business plan for $300 I requested to buy beads for jewelry making.  According to him, all financiers want a business plan.
After reviewing my business plan, my daddy became my first investor to help me launch EsiNiara, a handmade accessory company.  I was 14-years-old, and we agreed to a 10-month, zero finance payback plan.  However, after my first show, I earned enough money to pay him back IN FULL!  Dad later moved all his belongings out of his home office and gave it to me as my official business work space, and the rest is history!