APPAREL
Get your limited edition Hannah Niara Swag TODAY!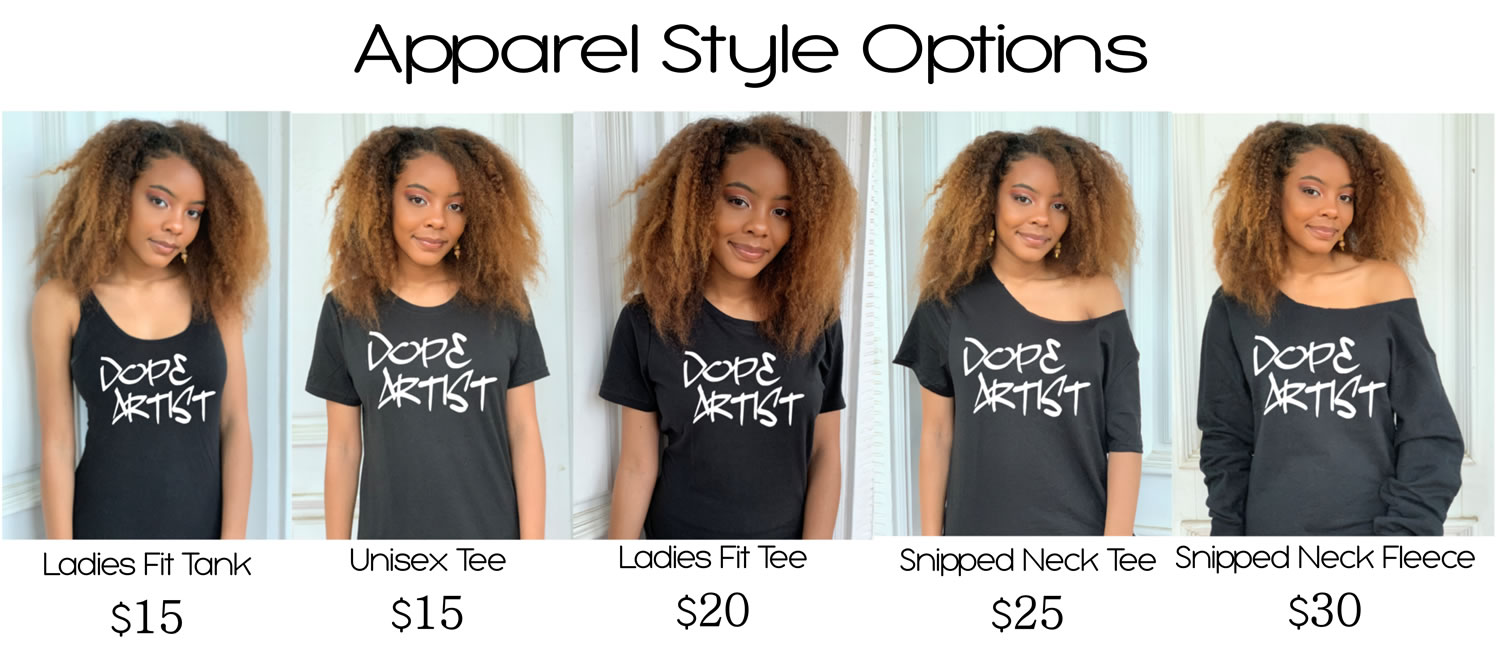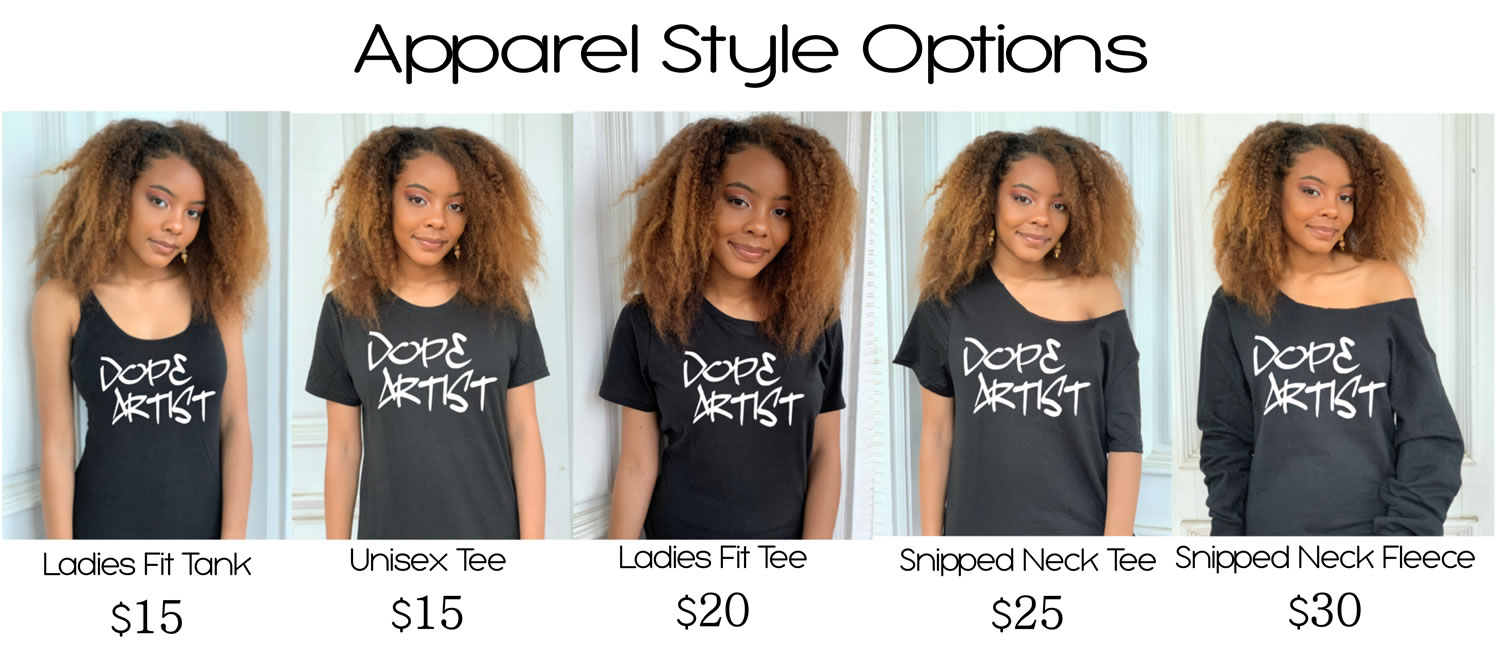 I am so excited to launch my very own line of apparel to encourage other young artists like me!  I started working in my parents' screen-printing business when I was only 7-years-old.  My first job was drying and folding garments, then I moved to screen wash/prep, and eventually transitioned to artwork design and FTG printing.  Now my apparel in being added to the workload.  What a full circle moment for me!
Important note:  Be sure to review the available style options and choose the ones you desire for each garment purchase.  The Ladies Fit tee is contoured to the body.  If you do not like fitted tees, you should choose a size larger or opt for the unisex tee.